HOT PLATES (Thermostat)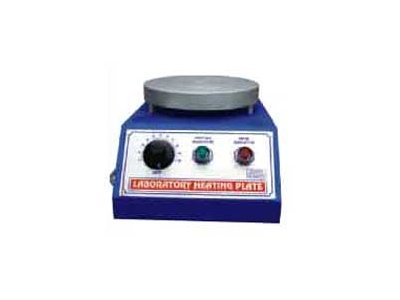 HOT PLATES (Thermostat)
Product Description
PRODUCT DETAILS :
The body is made of M.S. sheet duly powder coated paint. The top cast iron heating plate is round having 20 cm. Dia, with heating elements of 1.5 kw rating. Temperature is controlled by energy regulator up to 350°C.
SPECIFICATIONS :
ROUND, SINGLE, 20 cm (8") dia. molded top
ROUND, DOUBLE, Two plates of 20 cm (8") dia.
COIL TYPE, 20 cm (8") dia.
NOTE : (i) Sunvic energy regulation extra cost.
Technical Specification
| | |
| --- | --- |
| Model Number | LI- HP-31 |
| Material | Mild Steel |
| Shape | circular |
| Temperature Range | up to 350C. |