PROBE SONICATOR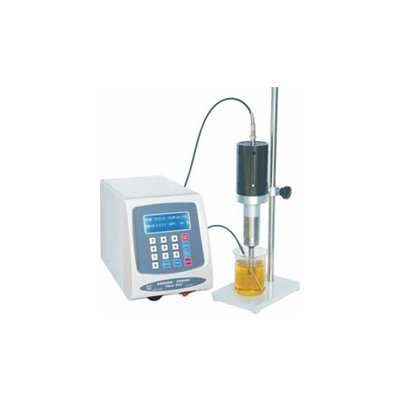 PROBE SONICATOR
Product Description
SALIENT FEATURES :
Sound proof enclosure to reduce cavitational sound (Includes)
Microprocessor controlled and completely programmable.
Digital LCD Display with Time Setting.
Temperature Indicator and Controller.
Auto-Tuning for convenience and optimal processing efficiency.
Variable Power Output Control.
Auto Frequency Chasing.
Output amplitude 0-100% adjustment.
Can be used to smash animal and plant cells.
PRODUCT DETAILS :
The probe sonicator is an ideal instrument to accelerate the chemical, biochemical and physio-chemical Reactions as well as to accelerate the liquid degassing. This has various application such as homogenization extraction, smash, emulsification, fluid suspension, precipitation acceleration, crystallization and compounding of various biological specimens.
SPECIFICATIONS :
Make

LABARD

Model

LI-PRO SON 01

LI-PRO SON 02

Capacity

250 ml

500 ml

Frequency

20 KHz

Power

250 W

500 W

Probe Dia (Titanium Alloy) Standard

6 mm (1/4)

9.5 mm (3/8)

Display

LCD

Temperature Range (0C)

0-990C

Timer (Selectable)

Yes

Overload Protection

Yes

Operation Programme

10

Power Supply

AC 220V / 50Hz

Dimensions (L x W x H)

490 x 370 x 280 mm

Weight

10 kg + 5 kg (Sound Proof Enclosure)