SOXHLET EXTRACTIONS UNITS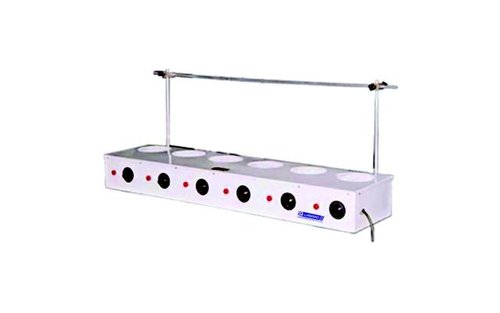 SOXHLET EXTRACTIONS UNITS
Product Description
PRODUCT DETAILS :
Ideal heater for the extractors of Soxhlet and other types. This apparatus is suitable to heat soxhlet flasks of 50- 500ml. It consists of M.S. sheet housing, two vertical & two horizontal rods With adopters and screws to hold the flasks. Works on 220/230 A.C. Supply. Supplied without glass parts.
SPECIFICATIONS :
The unit of 3 mantels rating 600 watts.
The unit of 6 mantels rating 1200 watts.